Drug & Alcohol Intervention Help
The first step in recovery often starts with the family and loved ones of the person suffering from the disease of addiction. The pain from watching their loved one destroy their lives becomes overwhelming and paralyzing due to fear and anxiety. Many times, after families have exhausted all efforts, they need help and guidance from a trained and qualified addiction and recovery professional. Addiction intervention is a crucial step towards helping a loved one towards recovery. Silver Linings Recovery Center in Langhorne, PA offers drug and alcohol intervention consultation services to help families and loved ones receive treatment.
Signs an Addiction Intervention is Needed
While there may be obvious signs your loved one is suffering from substance abuse, you may not be sure when it is the right time to intervene and seek professional help. Similarly, the addict may display signs of aggression or denial which makes it very difficult to open up the conversation. The biggest sign an intervention is necessary is when your loved one doesn't understand they're addicted or does not seem to care about their substance abuse. When contemplating a substance abuse intervention for your loved one it is best to seek professional guidance. The interventionists at Silver Linings Recovery Center have many years of experience in helping addicts understand the consequences of their actions and the urgent need to seek treatment.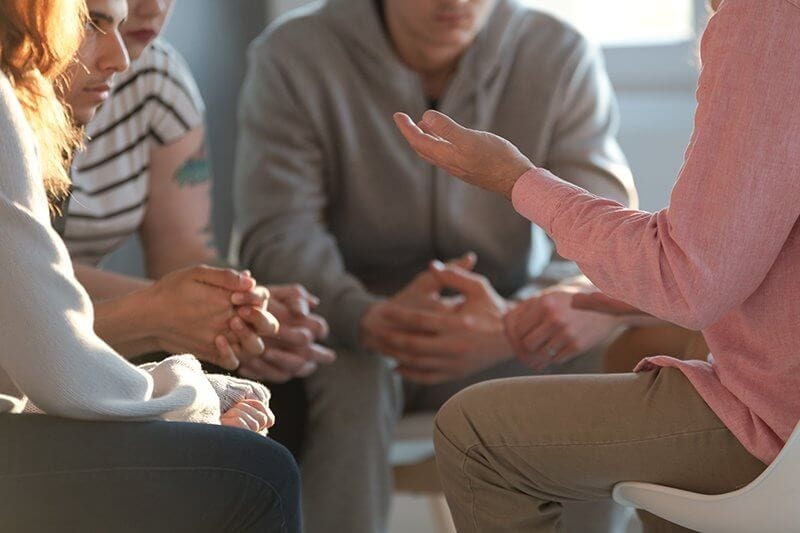 Silver Linings Recovery Center: Addiction Intervention Process
The first step in staging an intervention is to contact our intervention specialists. Once we match you with the perfect person for your family's unique situation they will create an intervention strategy. Before the intervention can begin all parties involved must be educated in addiction and recovery. This knowledge and insight can be used to convince your loved one they need help. We'll rehearse and prepare for the intervention beforehand to ensure all parties involved are ready for what could be an intense confrontation. The end goal is that the intervention becomes a moment of clarity for the addicted and fully understands the hurt they've caused and are ready to making a real change.
At Silver Linings Recovery Center we don't make empty promises that your loved one will enter treatment or stay clean and sober for the rest of their lives. But we do promise to walk side-by-side with you during the process. You are not alone, we are here to help. Please call 844-546-4644 to speak with one of our highly trained and qualified professionals about our addiction intervention services.