Impact of Substance Use Disorder on Families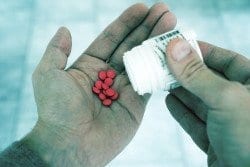 While some consider substance use disorder as a personal experience, it is crucial to take into account the other people directly affected – how addiction affects the family. In more recent years, dependency on drugs and alcohol has been studied and well documented as a family disease. The addict, as well as their families, friends, and loved ones, are all suffering in profound and traumatic ways. Usually, by the time families reach out to a recovery center for help, there have already been months or years of betrayal, arguments, confrontations, and anxiety. These emotions don't simply disappear because the addict is recovering. Families need help, too, to understand how to rebuild a trusting relationship once again.
The Effects of Substance Use Disorder on Family Members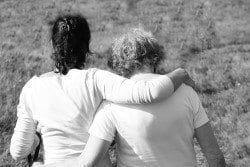 "Addiction is a family disease, one person may use, but the whole family suffers" (unknown). In every family, each person plays an important role, which helps the unit function better, maintain balance and stability. Add substance abuse to a family's unique dynamic. Roles must shift to adjust to new behaviors associated with substance or alcohol use to maintain balance and order.
Standard terms of these new roles of an addicted family include the
Enabler:
The enabler essentially picks up the pieces the addict leaves undone, including finances, social, and business situations. The enabler is typically in denial about the severity of the addiction.

The Lost Child:
The lost child has isolated themselves from the family altogether.
The Scapegoat:
The scapegoat acts out in defiance of the addict. These roles become behavioral patterns that play out and evolve as the addiction becomes worse and worse.
Without help and support, families can become stuck in these unhealthy patterns well after their loved one has recovered.
Support, Education & Therapy for Families in Langhorne, PA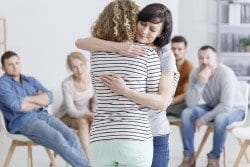 "Before asking your loved one to get help, make sure you are prepared to do the same. Addiction is a family disease. Statistics show addicted persons have a far greater chance of succeeding when their families are educated in recovery too." –Loreline Rozzano, author of Jagged Little Edges – Life Beyond Addiction
Silver Linings Recovery Center in Langhorne, PA, offers programs and support for families dealing with substance use disorder. Our support groups provide a safe and confidential place for families to find hope for a future free of drugs and alcohol. The family therapy services allow the patient, families, and friends to speak openly and without judgment or yelling to deal with the pain in a healthy environment.
You do not need to have a family member active in our program to participate in our education, therapy, and support workshops?Call 844-546-4644 for a list of meeting times and educational activities. If you or your loved one is suffering from substance abuse, please call us to see how we can get the family on a path to a healthy and sober life.